Hello and welcome to weather at Tranby - Norway!
On this page you will find a lot of info about weather in Drammen and Oslo area. Tranby is situated about 30 km southwest of Oslo, and my weather station shows the weather for the higher elevations of the area around the Oslo Fjord. Nice when you want to know about the skiing conditions in winter.
I have two weather stations at Tranby located 2-3 km apart, but the temperature can still differentiate by more than 10 degrees below zero in the winter!
WEBCAMATHERLINK - GRAFER VÆRDATA

WEATHER STATIONS GRAFER VÆRDATA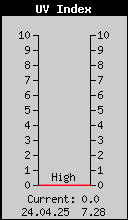 SNOW DEPHT AT TRANBY 365 METERS ABOVE SEA LEVEL: VÆRDATA

WEATHER ON TRANBY FOR A YEAR SUMMARY IN 5 MINUTES (TIME LAPSE)DATA